CLEAN-UP

This article is in need of a clean-up!
You can help by correcting grammar, rewording, and quality checking!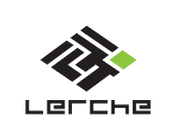 Lerche (ラルケ) is a Japanese animation studio established in 2011. Lerche is part of Studio Hibari.
They are know for adapting various manga and video game franchises such as: Assassination Classroom, Persona 4: The Animation, Monster Musume, School-Live!, Magical Girl Raising Project, Koro-sensei Q!, and Humanity Has Declined.
They adapted Danganronpa: Trigger Happy Havoc into an anime in 2013 titled Danganronpa: The Animation (also known as Danganronpa: The Animation). The anime was licensed by Funimation. Lerche also animated the anime cutscenes in Danganronpa Another Episode: Ultra Despair Girls.[1] Danganronpa 3: The End of Hope's Peak High School was animated by Lerche and was also licensed by Funimation.
References
Community content is available under
CC-BY-SA
unless otherwise noted.